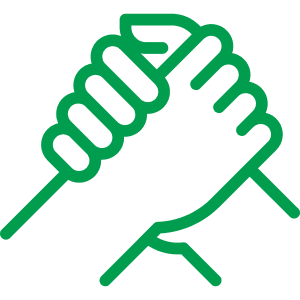 zignyl is a startup organization whose vision is to create the most comprehensive, easy to use workforce and task management software for small business and franchisee operations. If you want to be a part of a small, quickly growing company that allows you be exposed to multiple parts of a business and be able to shape the growth of the company, you've come to the right place.
Throughout the year, we have openings for full-time and/or part-time positions and internships.
Current Openings
Social Media & Data Analytics Intern – Summer 2020
zignyl is seeking a Social Media & Data Analytics Intern to join our team in summer. The position is focused on two areas: social media content creation and analyzing usage rates of product users. We are launching our product on the market in early 2020. This is a great fit for someone who wants to learn more about overall business strategy while staying close to products, technology, and customers.
Desired Skills and Qualifications include:
Exceptional verbal and writing skills
Strong organizational skills and attention to detail
Strong experience/knowledge of Microsoft Office (Word, PowerPoint, Excel)
Self-motivated, proactive, positive, results-oriented approach to work
Must work well in a team environment but also work independently, meeting goals and deadlines with minimal supervision
Responsibilities include, but are not limited to:
Assist with brand development
Content creation – articulate how customers achieve value and translate this knowledge into marketing material, including social media posts, blog posts, and webinars
Schedule media programming for summer and fall 2020
Research best practices within the industry, specifically surrounding digital media marketing
Track, measure and analyze performance for media programming
Develop measuring and tracking metrics for customer usage, using Hubspot, Intercom, and Google Analytics.
Apply to Jamie Harris at jamie@zignyl.com
Senior Full Stack Developer – C#, ASP.NET Core, React, Bootstrap
zignyl™ has a need for a Senior Full-Stack Developer to join our startup team developing a world-class SAAS franchise operations management system.
This ground-floor opportunity is both a leadership and individual contributor position. Consequently, the successful candidate will need not only a solid background in distributed environment technology, but also the capability to be a strong team player with excellent communication skills, the ability to learn quickly and a desire to understand the business and the technology.
As a Senior Full Stack Developer at zignyl, you will earn a competitive salary and enjoy the availability of medical benefits and 401k.
Position Responsibilities
The primary responsibility of the position will be developing front and back end solutions for our ASP.NET Core application. However, the position will also be responsible for the hosting management of the Azure cloud platform.
In addition to development and oversight responsibilities, you will also work closely with the marketing and operations staffs to understand business requirements that drive solutions from analysis to technical delivery. Specific responsibilities include:
Provide technical leadership adhering to the architectural direction set by the architect;
Collaborate with the team (marketing, development, operations) to design, develop, unit test, and support new features that meet a specific business need;
Provide user & production support and training on supported .NET applications and platforms;
Contribute to development of maintenance and enhancement work items, including performance tuning, testing, refactoring, usability, and automation;
Effectively utilize GitHub and Azure DevOps for source control and automated releases;
Coordinate work efforts with offshore team when/if those resources are engaged;
Participate in the proactive identification of product/system enhancements which may improve solution appeal, process flow, and overall functionality and performance;
Write both technical and support documentation.
Position Requirements
5+ years of full stack application development experience;
2+ years of DevOps experience with Microsoft Azure
e.g. App Services, Web Apps, Blob Storage, Azure SQL, etc.
Proven experience implementing applications, particularly web-enabled applications in the ASP.NET Core, .NET Core, C#, HTML5, ReactJS, REST, CSS;
Solid understanding in web application environments and development tools, CI/CD strategies, security and performance tuning and debugging methodologies;
Good working SQL knowledge, with an emphasis on SQL Server 2016, including writing performant queries (Azure SQL a plus);
Effective time management /ability to multitask effectively;
Must possess excellent verbal and written communication skills, including the ability to interact with all levels of technical, QA, and business teams;
Self-motivated and able to work collaboratively across organizations and geographic locations;
Proven ability to work with minimal direction either independently or as an integral member of a team;
Experience with GitHub, Pull Requests, and Azure DevOps;
Agile/Scrum experience.
Experience integrating with external APIs – especially POS-related – is a bonus
Please note references will be requested. Apply to Jamie Harris at jamie@zignyl.com