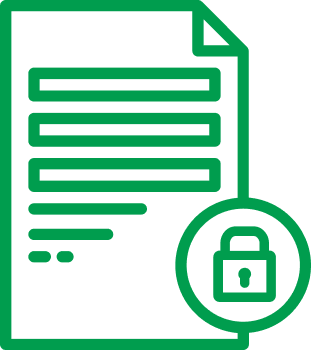 Zignyl, LLC ("Zignyl," "we" or "our") value your privacy. We help our customers manage the employees of their franchise locations, by providing a variety of services, including scheduling.
In this Privacy Policy ("Policy"), we describe the information that we collect from visitors to and users of our website and our applications. By visiting our web site or using any of our applications, you agree that your personal information will be handled as described in this Policy, which is incorporated by reference into our Terms of Service, available at . Business information is treated in accordance with the terms of our Master Subscription Agreement, which must be accepted by you or your employer prior to your use of our services.
What information do we collect about you and why?
The information we collect from you allows you to better understand how our website is used, and it allows you log into our web site and applications. As a vendor it allows your organization to utilize our services. As an employee of one of our customers, it allows you to use our service to save time in communicating with your employer regarding scheduling and other issues related to your employment.
All web site visitors
When visiting our web site or using our applications we collect certain information automatically. For example, we receive web site usage data from our web site host. We may also use cookies, web beacons, and other automated devices to collect information, including personally identifiable information, about you. Specifically, we may collect the following information about your use of our web site or applications: your browser type and operating system; web pages you view; links you click; your Internet Protocol ("IP") address; your approximate geographic location; your interaction with the web site; length of time you are logged in to our web site; and web site visited before or after our web site. In some of our email messages, we may use a "click-through URL" linked to content on our website. When you click one of these URLs, you will pass through a separate web server before arriving at the destination page on our web site. We track this click-through data to help us determine interest in particular topics and measure the effectiveness of our customer communications.
In addition, we collect the following information from you:
Subscribers
You may browse our web site without creating an online account or providing us with your information, but to use our services, you need to create an account. When you create an account with us we ask for the following:
Your company name (this is your full legal name);
Your contact person's name and title;
Your contact person's email address and desired password;
Your display name (this is your restaurant name if it differs from your full legal name);
Authorized Users
If you are an employee, then when your employer becomes one of our subscribers, you may be asked to make use of our services. The information that we collect is primarily determined by your employer, although the following information is collected directly from you when you become an authorized user:
Your full name;
Your ZIP Code;
Your email address;
Your desired password; and
Your display name (this is the name that others will see when you use our services).
Information about you that we collect from your employer may include, without limitation, your birthday, gender, hire date, position, compensation, benefits, performance reviews, schedules, timekeeping records, and other work-related information. We do not collect or store information concerning your driver's license, passport number, social security number, international taxpayer identification number, healthcare information, or financial information.
How do we use your information?
We may use the information that we gather about you for the following purposes:
To provide our Services to you, to communicate with you about your use of our Services and for other customer service purposes;
To improve our web site and Services by providing personalized experiences, location customization, personalized help, and instructions;
To better understand how users access and use our web site and Services, both on an aggregated and individualized basis, and for other research purposes.
Subscribers and Authorized Users
We may also disclose the information that we collect from you as follows:
Service Providers.
We may disclose the information we collect from you to third party vendors, service providers, contractors, or agents who perform functions on our behalf. For example, these providers may help us administer our web site and applications, or process your payments for use of our services. These third parties have agreed to maintain the confidentiality, security, and integrity of your information and may be located anywhere in the United States of America. Where required by law, these companies agree to only use such information for the purposes for which they have been engaged by us unless you expressly permit them to use your information for other purposes.
We also may share your information for the following reasons:
Business Transfers.
If we are acquired by or merged with another company, if substantially all of our assets are transferred to another company, or as part of a bankruptcy proceeding, we may transfer the information we have collected from you to the acquiring company. You acknowledge and agree that any successor to or acquirer of our business will continue to have the right to use your information in accordance with the terms of this Policy.
In Response to Legal Process.
We also may disclose the information we collect from you in order to comply with the law, a judicial proceeding, court order or other legal process, such as in response to a subpoena.
To Protect Ourselves and Others.
We also may disclose the information we collect from you where we believe it is necessary to investigate, prevent or take action regarding illegal activities, suspected fraud, situations involving potential threats to the safety of any person or violations of our Terms of Use or this Policy.
Aggregate and Anonymized Information.
We may share aggregate or anonymized information about visitors, Subscribers and Authorized Users with third parties for marketing, advertising, research or similar purposes. For example, if we display advertisements on behalf of a third party, we may share aggregate, demographic information with that third party about the visitors, Subscribers and Authorized Users to whom we displayed the advertisements.
Third Party Links.
At times, our web site and applications may contain links to other third party web sites. Any access to and use of such linked web sites is not governed by this Policy, but, instead, is governed by the privacy policies of those third party web sites, and we are not responsible for the information practices of such third party web sites.
How Secure Is Information About Me?
We have implemented commercially reasonable precautions, including, where appropriate, password protection, encryption, and secure socket layering to protect our web site and the information we collect from loss, misuse and unauthorized access, disclosure, alteration, and destruction. Please be aware that despite our best efforts, no data security measures can guarantee 100% security all of the time. Please keep this in mind when disclosing any of your personal information via the Internet.
You should take steps to protect against unauthorized access to your password, computer, and web-enabled devices, among other things, by signing off after using a shared computer, inserting a password on your web-enabled device, choosing a password that nobody else knows or can easily guess, keeping your password private, and periodically changing your password. You should never share your log-in information with others. We are not responsible for any lost, stolen or compromised passwords, or for any activity on your account via unauthorized password activity.
May I Access And Modify My Personal Information?
If your personal information changes, or if you no longer desire our service, you may correct, update, delete/remove, or ask to have it removed from our systems. We will respond to your request to access within 30 days. Please note that copies of information that you have updated, modified, or deleted may continue to reside in our systems for a period of time. In the event we are unable to complete your access request, we will let you know if we are unable to do so and why. We may decline to process requests that are unreasonably repetitive, require disproportionate technical effort, jeopardize the privacy of others, are extremely impractical, or for which access is not otherwise required by local law. If your information has been shared with a third party, as described above, then that third party has received their own copy of your data. If you wish to correct or request they delete your information, please contact them directly.
Children Under 13
Children under the age of 13 may not use our web site or applications. We do not knowingly collect any information from children under the age of 13.
Terms Of Use
Your use our web site or Services, as well as any dispute over privacy, is subject to this Policy and our Terms of Use, , including applicable limitations on damages and the resolution of disputes.
Special Information For California Residents
California "Shine the Light" Request. California residents may request a list of all third parties to which we have disclosed certain personally identifiable information about you for marketing purposes. You may make one request per calendar year. In your request, please attest to the fact that you are a California resident and provide a current California address for your response. You may request this information in writing by contacting us at:
Attn: Privacy Officer
Email: privacy@zignyl.com
California Do Not Track Disclosures. For information on our online tracking practices please refer to the section entitled Information We Collect Automatically.
Changes To This Policy
We may change this Policy from time to time, so be sure to check back periodically. If we make any changes to this Policy that materially affect our practices with regard to the personal information we have previously collected from you, we will endeavor to notify you in advance of such change, by highlighting the change on the web site or by sending an email to you at the email address that you have registered with us. Your continued use of the Services after any changes or revisions to this Policy will indicate your agreement with the terms of the revised Policy.
Contact Us
We regularly review our practices regarding personally identifiable information and this Policy. If you have any questions, comments or concerns, please contact us at:
Attn: Privacy Officer
Email: privacy@zignyl.com